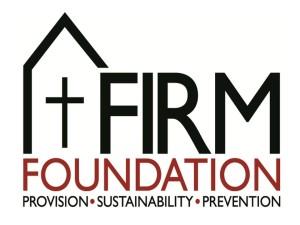 Night Shelter Team Leader – Part-Time
Job description
Turn your passion into practise by working with a team of people to provide a safe overnight space for those who have found themselves to be homeless.
FirmFoundation
Winter Night Shelter 2019/2020
Part-Time Vacancy for a Team Leader
£11.00 per hour
Background
FirmFoundation is a registered charity in Harrow, which offers support to those single individuals experiencing hardship and distress due to homelessness and poverty.
We are looking to employ two part-time Team Leaders for our Night Shelter from the 9th December 2019 to the 3th of April 2020.
Hours
You will work some afternoons and evenings until 21:30 including some weekends. You will start before the Night Shelter begins, during this period your hours will be during the day. With the opening of the Shelter 30th December 2019 to 31st March 2020. Hours from the 1st to the 3rd of April will be during the day.
Brief Job Description
You will be confident in managing up to 8 female and 12 male guests and ensuring that the volunteer experience is successful. The Shelter is located in a community centre with the female guest staying overnight at a nearby venue. You will possess good organisational skills and be able to manage your time effectively and flexibly. The successful applicant will work well within a wider team. You will receive supervison from the Shelter Manager and require a clear DBS check.
A good understanding of confidentiality, implementing polices and good record keeping are also expected.
You will be expected to:
Coordinate and implement the ministry of FF to homeless and disadvantaged people (guests), including both hands-on work and also support provided by volunteers.
Open and oversee the Night Shelter premises with responsibility for access and key holders.
Set up appropriate safety procedures and monitor adherence to such procedures at all activity events to ensure minimal physical risk to clients and volunteers.
Organise support measures for homeless and disadvantaged people using facilities provided by FF or other cooperating organisations.
Receive Supervision from the Shelter Manager
Liaise with the local teams involved with the Shelter
Please send your CV and a Covering Letter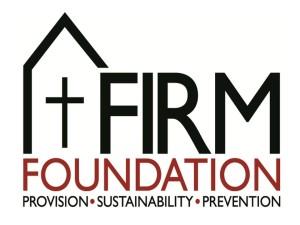 Waking Night Staff – Winter Night Shelter
Job description
Turn your passion into practice working as a Waking Night Staff at FirmFoundation's Homeless Shelter. Be part of a team who provides a safe space for those who have found themselves homeless.
FirmFoundation
Winter Night Shelter 2020
30th December 2019 – 31st March 2020
Waking Night Staff Job Description
10.90 per hour Shifts are 11hrs
The successful applicant for this role within a Church based Night Shelter will be reliable and demonstrate good leadership skills when interacting with guests. You should display confident interpersonal skills and the ability to manage difficult situations. You will be expected to know and implement the shelter policies and procedures and work as part of a wider team. Receive a clear DBS check.
Objective:
To provide overnight supervision for up to 12 guests at FirmFoundation's Winter Night Shelter. You will be supported by a volunteer who will sleep at the Shelter each night.
Supervision will be provided by the Night Shelter Manager.
Duties:
1. To arrive at the shelter by 8.45pm to meet with the Team Leader to discuss any issues that have arisen during the evening. You are welcome to come earlier and have the evening meal if you prefer.
2. Assume full responsibility for the shelter from 9pm
3. Stay awake throughout the night and resolve any issues that may arise
4. Overseeing the packing away of all the beds and equipment.
5. Provide clear and accurate records of the night.
6. Finnish at 8am
Please include CV and covering Letter