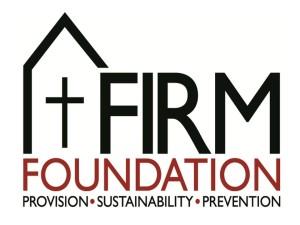 Support Worker with an emphasis on Mental Health
Initial 12-month contract
Full time hours, mostly daytime but occasional evening or weekends
Salary £21,944 (London Living Wage)
Applications close on the 23rd  August 2019
Purpose of role
To assist FirmFoundation clients, including those with mental health to access suitable and sustainable housing.
About the role
You will be part of a team who will be working with homeless individuals often with complex needs. You will be responsive to clients and be able to support them whilst rough sleeping and through the process of ending their homelessness.
Job tasks
Clients
• Casework for individual clients, based on their needs. This is likely to include a mix of the following elements:
o Benefits application and compliance
o Budgeting/managing money
o Accessing training/work
o Signposting clients to other relevant agencies and support
o Dealing with health issues, including mental health and addiction
o Finding, viewing and moving into accommodation
o Accompanying clients to appointments where necessary
o Hobbies, interests, social activities
• Ensuring sufficient supplies of "Shower Packs" for the Drop-ins
• Occasional attendance at drop-ins
• Preparing "Starter Packs" for clients moving into accommodation
Community
• Developing and maintaining positive working relationships with other relevant agencies working with or on behalf of clients
• Developing and maintaining positive working relationships with landlords and letting agencies who are willing to consider housing FirmFoundation clients
• Supporting the Charity Manager in the promotion of FirmFoundation and its activities
Administration
• Recording all activity on the FirmFoundation information system
Other duties commensurate with the role may be added by negotiation
Support Worker – Person Specification
Essential
A positive and flexible attitude towards work
Ability to listen to clients with patience and understanding
Display an understanding of Mental Health and a positive attitude towards clients Understanding of support available locally, including from other agencies
Good communication skills, both written and spoken
Confidence in using IT, especially Microsoft Office
Ability to work within a Christian ethos
Desirable
Experience of using digital reporting systems
Ability to maintain necessary confidentiality
Experience of working with homeless and vulnerable people
Please note this post will be subject to an enhanced DBS check for those working with vulnerable adults.
Send your CV and covering letter to firmfoundationchair@gmail.com by the 23rd August 2019