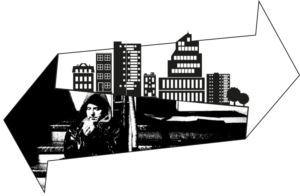 Take Action, let your MP now what you think about it
Key Points of the Reduction Homeless Bill
Why this bill is needed
 The Homelessness Reduction Bill could transform the help available to homeless people, and if passed could represent one of the most important developments for homelessness in nearly 40 years.
 The bill provides new, meaningful support to those who are not entitled to meaningful assistance under our existing legislation. Single homeless people who go to their councils for help in England are often turned away because they are not considered a 'priority'.
 The bill's focus on prevention and early intervention will help to ensure that homelessness is tackled at the earliest point for all households and resources are used most effectively
Key provisions in the bill
 A prevention duty: a new duty for local authorities to take action to prevent the homelessness of anyone who is eligible for assistance (e.g. 'habitually resident' in the UK) and threatened with homelessness within 56 days, regardless of priority need status, local connection or intentionality.
 A relief duty: a new duty for local authorities to take steps to relieve the homelessness of anyone who is currently homeless, eligible for assistance and has a local connection to the area.
 A duty to cooperate: provisions to ensure that households are expected to take reasonable steps to resolve their own homelessness.
 A duty to refer: a new duty on other public bodies to make referrals to local authority homelessness teams if they are working with people who are homeless or at risk of homelessness.
Background to the bill
 The bill draws heavily on proposals put forward by an independent expert panel commissioned by Crisis, including representatives from local authorities, other homelessness organisations, legal experts and academics.
 The bill has benefited from pre-legislative scrutiny by the Communities and Local Government Select Committee. The Committee reported that scrutiny of the text had reinforced its support for the principle of the Bill.
 The bill has been revised in response to recommendations made by the Committee. This includes removing a provision that would have required councils to provide emergency accommodation for 56 days to people with nowhere safe to stay, in response to concerns about the potential resource implications of this measure.
 In response to the Committee's report, the minimum length of a private tenancy secured under the relief duty has also been reduced from 12 to 6 months, to better reflect current market conditions in some parts of the country. The Bill does however give the Secretary of State the power to increase this to 12 months.
All data above take from: http://www.crisis.org.uk/data/files/publications/1610%20Crisis%20Second%20Reading%20Briefing%20HRB.pdf#_ga=1.233699678.115669220.1475592342