Hope Place Testimonials
Hear people's experiences with FirmFoundation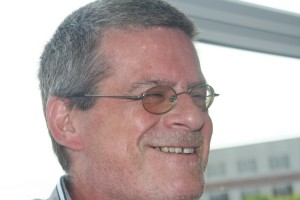 Chris speaks about his time at Hope Place
'The person I was going to stay with died while I was travelling back to England. I had nowhere to stay and spent 11 nights at Heathrow.
I spent some time at FirmFoundation's Night Shelter and was lucky enough to move into Hope Place.
The most important thing was the space I had to piece myself back together, mentally and physically.
I spent a year and a half at Hope Place – I don't know where I would be now if it wasn't for FirmFoundation.
I have now moved into my own place and can get on with the rest of my life.'
Click on the video and listen as Chris tell his story in his own words