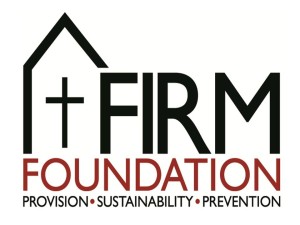 Support Worker
Full time hours, mostly daytime but occasional evening or weekends
Six Month Contract with possible extension
£23,500 pro rata
 An opportunity to work alongside FirmFoundation's Night Shelter and Day Services.
Purpose of role
FirmFoundation has been growing as an organisation this role is to help develop its services and capacity. The role is to assist FirmFoundation clients to access suitable and sustainable housing and oversee FirmFoundation's Day Services.
Job tasks
Clients
Casework for individual clients, based on their needs. This is likely to include a mix of the following elements:

Needs assessment
Risk assessment
Apply for ID Documents
Benefits application and compliance
Budgeting/managing money
Accessing training/work
Signposting clients to other relevant agencies and support
Dealing with health issues, including mental health and addiction
Finding, viewing and moving into accommodation
Accompanying clients to appointments where necessary
Hobbies, interests, social activities
Day Services (COVID-19 permitting)
Assist with FirmFoundation's Drop-in service twice weekly
Signposting Service 2hrs
Ensuring sufficient supplies of "Shower Packs" for the drop-ins
Attendance at drop-ins
Preparing "Welcome Packs" for clients moving into accommodation
Liaison with the host venues
Working with and supporting volunteers who attend to provide food and/or social activities
Ensuring the safety and security of participants and venues during the drop-in
Initial assessment of client needs
Ensuring venues are left clean and tidy after drop-ins
Night Shelter
Assessment of Clients
Liaising with Harrow Council
Case Work
Liaise with FirmFoundation's administrator
Community
Developing and maintaining positive working relationships with other relevant agencies working with or on behalf of clients
Developing and maintaining positive working relationships with landlords and letting agencies who are willing to consider housing FirmFoundation clients
Supporting the Charity Manager in the promotion of FirmFoundation and its activities
Administration
Recording all activity on FirmFoundation's information system
Other duties commensurate with the role may be added by negotiation
Senior Support Worker – Person Specification
| | |
| --- | --- |
| Essential | Desirable |
| A positive and flexible attitude towards work | Understanding of support available locally, including from other agencies |
| Ability to listen to clients with patience and understanding | Experience of using digital reporting systems |
| Good communication skills, both written and spoken | Knowledge of Current Homeless Legislation & Guidance |
| Ability to maintain necessary confidentiality | Experience of working with homeless and vulnerable people |
| Confidence in using IT, especially Microsoft Office | |
| Ability to work within a Christian ethos | |
| | |
Please note this post will be subject to an enhanced DBS check for those working with vulnerable adults.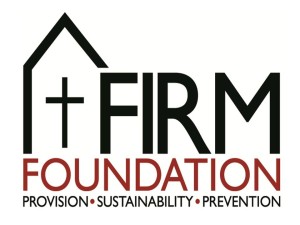 Put your passion for the homeless into practice!
Trustees
FirmFoundation is a small, ambitious charity working to end homelessness among single adults in Harrow, north-west London. We work with some of the most vulnerable people in the Borough, providing services to help them address the issues that made or keep them homeless, and have an excellent track record of successfully moving guests on to independent living over time.
We have grown significantly over the past ten years and now have some exciting possibilities for service development that will require a broader set of skills than our current board of trustees collectively has. We are therefore looking for additional people to join us, particularly those who have senior level experience of human resource management, property or facilities management, organisational development or charity finance.
As an organisation whose heart and heritage are Christian, we would expect anyone joining the FirmFoundation trustee board to share our faith, as well as having a demonstrable concern for the homeless. While previous experience as a trustee would be helpful, we are willing to train people to fulfil this vital role if they have the right skills and attitude.
Trustee meetings are held during the afternoon once every other month, with occasional extra sessions when required – see the attached role description for more details. You can also find out more about us by visiting our website www.firmfoundation.org.uk or checking our record with the Charity Commission (Charity reg. no. 1143823).
To apply, send your CV to chair@firmfoundation.org.uk, along with a covering letter explaining how you match what we are looking for.