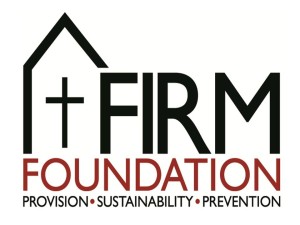 Put your passion for the homeless into practice!
Trustees
FirmFoundation is a small, ambitious charity working to end homelessness among single adults in Harrow, north-west London. We work with some of the most vulnerable people in the Borough, providing services to help them address the issues that made or keep them homeless, and have an excellent track record of successfully moving guests on to independent living over time.
We have grown significantly over the past ten years and now have some exciting possibilities for service development that will require a broader set of skills than our current board of trustees collectively has. We are therefore looking for additional people to join us, particularly those who have senior level experience of human resource management, property or facilities management, organisational development or charity finance.
As an organisation whose heart and heritage are Christian, we would expect anyone joining the FirmFoundation trustee board to share our faith, as well as having a demonstrable concern for the homeless. While previous experience as a trustee would be helpful, we are willing to train people to fulfil this vital role if they have the right skills and attitude.
Trustee meetings are held during the afternoon once every other month, with occasional extra sessions when required – see the attached role description for more details. You can also find out more about us by visiting our website www.firmfoundation.org.uk or checking our record with the Charity Commission (Charity reg. no. 1143823).
To apply, send your CV to firmfoundationchair@gmail.com, along with a covering letter explaining how you match what we are looking for.